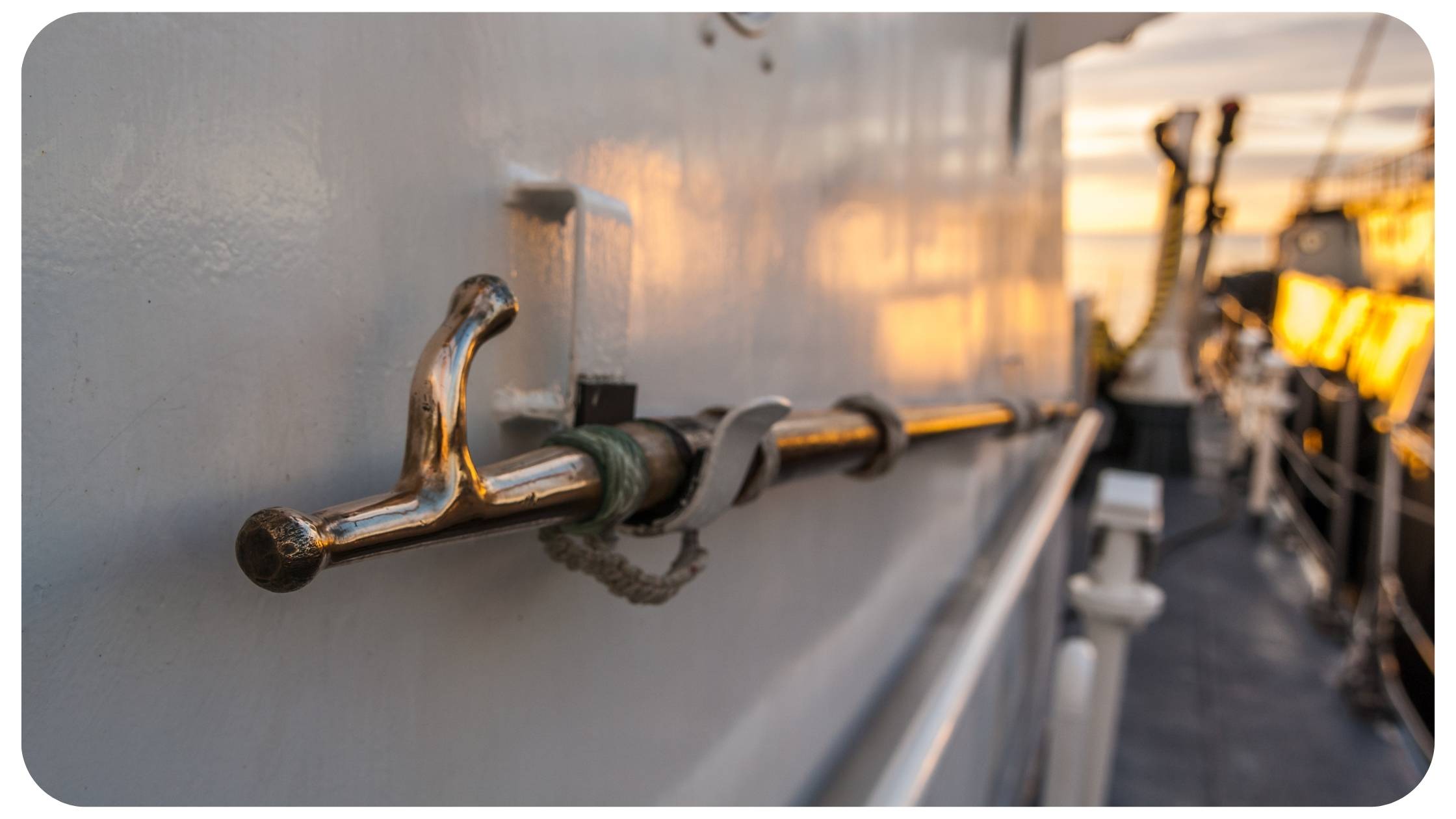 A boat hook is an essential piece of kit for anyone looking to spend any time on the water. Whether it's picking up a visitor mooring buoy, practicing your MOB procedure when you lose your hat, or hooking your dog back onboard after they take a dip, without a boat hook you'd be stuck.
After going through many boat hooks over the years ourselves, we thought it might be useful to compile a list of the best boat hooks currently available to buy online. We hope it helps.
This boat hook offers really great value to any sailor, racer, or cruiser in anything up to about 45ft. It's robust enough for almost any use case you can think of on your average day on the water, but it's not over-engineered or expensive. Though it doesn't seem like much, having that extra reach can really come in handy, especially when your hat gets blown overboard! Overall, this is a great option.
The first thing you'll notice about this boat hook is the way it looks. The manufacturers have obviously spent far more time designing a boat hook that looks great than the others in this test. Having said that, you might want to ask yourself whether it would look at home on your teak deck.
Overall, this is a great boat hook at a really good price.
This boat hook is probably better suited to smaller boats than our top choice (above). It's lighter, shorter and a bit cheaper. If it were us, this might be a good option for smaller racing boats, perhaps anything under 25 feet. Our thinking here is that you can often get nearer to whatever you are trying to hook in smaller boats, you are also a bit more limited on storage space, and, if you're racing, weight can be a factor. Another reason you may choose to buy this boat hook over some of the others in this test is if you plan on storing the hook below deck. If this is the case, having something that's slightly shorter can definitely make life easier. Overall, this is a great value boat hook and would do most things you needed it to.
Shorter, but still great value
This might be perfect if you need a boat hook for a smaller boat.
Positives
Good Price
Lightweight
Easy to store
Negatives
A bit shorter
Not as sturdy
Something Different
A multi purpose boat hook that doubles as a paddle
Ok, so bear with us on this one. Though it doesn't offer the strength or reach of the other boat hooks in this test, it does some other great features. Have you ever been in a tender and your outboard has stopped working? Now, imagine there was a strong offshore wind. Sure, you might get the outboard working again after 10 minutes of fiddling, but you might be a mile out to see by then. Though it's more tiring, having a small paddle, like this, could mean the difference between this situation being something to laugh about, and a panicked 'MAYDAY' (you did pack the handheld VHF, right?).
Multipurpose
A boat book that doubles as a paddle
Positive
Multipurpose
Compact and small
Could get you out of a fix
Negatives
Shorter reach
Not as strong
---
We've done our best to select the three best boat hooks that we could find online. To be honest, we could have included more, but the three we have selected here are all great options for anyone looking for a new hook. As an aside, if you are looking for a gift to give someone who loves being out on the water, a boat hook makes a great sailing gift. In fact, even if the person you buy it for has already got one, another will always come in handy.